Consider these tips for bringing your pet to work.
There are an increasing amount of companies around the country that are allowing employees to bring their dogs to work more either occasionally or daily. This has been seen to heighten morale, make them more productive, and even make people more motivated to work and succeed at their jobs. Part of this could come from people having fewer worries that their pet is home alone and instead at their side at work.
Before Bringing Your Pet To Work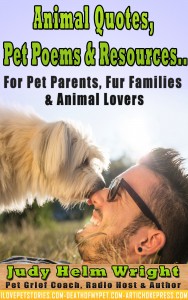 If you are thinking of taking your dog to work, you should follow a few tips to make sure it goes smoothly.
Before taking your dog into work, you will want to create a place in your office where the dog can feel comfortable and not be too territorial when he gets there. This will ensure that he feels better all day while you are in the office with him. You should also introduce them to this spot when you arrive, and they will know that it is theirs.
You want to make sure that your pet, in this case a dog, will be well behaved in your place of work. You do not want them barking all day and being disruptive. If they are like that at home, there is a good chance they can do it at work. So keep them busy with their toys, or calmly talk to the dog and reassure them it is safe there. You will also want to discuss this with your coworkers before hand, so they are aware.
Another important tip is to make sure you watch your dog at all times. It is not a good idea to let the dog wander about the office and get into things. You can use a leash when walking to and from places, but keep them in the office and perhaps use a gate to keep them in, if you do not want to close your door.
Final Cautions Before Taking Your Do To The Office
It is essential that your dog be housebroken before taking them into work. You do not want to deal with any accidents in the office. That is perhaps one of the most important things to keep in mind.
Other things will come naturally and you and your dog will end up enjoying more time together, and they will not be stuck at home by themselves all day. If you make sure to do the transition as smoothly as possible, the dog will be more accommodating toward the change, and you both will be happier at the end of the day.
Join Our Community of Grief Support for Pet Lovers
Animal Human Connection is a legacy business that accompanies those on a journey of grief and loss. In addition to books, classes, certification process we offer Pet Grief Coaching and personalized tribute and memoir books.
Imagine connecting with a wise intuitive "Auntie" who knows how you feel, because she has felt the same way—and can guide you in private sessions as close as the phone or computer. Judy hosts a radio show about Animal Human Connection, has authored 20+ books on relationships, and is a Hospice volunteer.
FREE BOOK! Claim your complimentary copy of "Pet Sympathy Quotes" when you join our community of kind, thoughtful people who want respect for all: www.deathofmypet.com
REACH OUT! Discover a wealth of community benefits & resources available to you.
#…Private, personal-focus sessions with Judy, an intuitive wise woman
#…Exclusive Pet Loss Support Group
#…Custom created and published pet tribute and memoir books
#…Weekly Animal Human Connection podcasts blog posts
#…Interviews capturing your personal story
#…Select webinar invitations
#…Special pricing on retreats, seminars & readings
#…Unique gifts, cards and books
CONNECT! Contact Judy Helm Wright, a wise intuitive woman and grief coach today at https://www.deathofmypet.com or 406.549.9813 You will be glad you did.
Want to know the story of how Judy Helm Wright received the honorary title of "Auntie Artichoke?" Read the about page at http://www.ArtichokePress.com