The Animal Human Bond
Having a pet in your life can be a very rewarding thing. They bring an endless amount of love and comfort without needed a lot in return. They are always there for you, and many pet owners would say that over time, there is an animal human connection that forms between a pet and their owner. Many animals can pick up on the feelings of their owners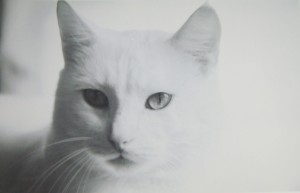 and it helps to further create this strong bond between them. When that pet passes away, it can be very hard for the human to really be able to go on without that one special bond.
Letting Go Of A Pet Is Hard
My husband has had his cat for thirteen years. He adopted her as a kitten and raised her. Over the years, he has been his one constant in her life, and she has become so attuned to him and his schedule, that she will wait at the door when he should be arriving home. She can tell when he is going to have an anxiety attack, she knows just when he should get up in the morning, without the alarm going off, and she is so attached to him that if he does not pay her attention she will get angry at him.
Cats Own People
Cats are generally more independent from their owners than dogs are, and for a cat to have such a strong connection with a human, it is amazing to see. While she is still alive, she is not as young and agile as she used to be, and her days are getting numbered we are afraid. But the bond that is present between her and my husband is so strong that I know it will be hard for my husband to accept that she is no longer with us, when that sad inevitable time comes around.
Pets Are Part Of Family
Pets are important parts of the family, and for many people, they are also good friends. They listen to our fears, they catch our tears, and they never judge us on what we have to say. The bond that forms between us and them is special and will never truly be broken. It will always be around, and more importantly, it will help us when the inevitable time of their parting comes to pass. It may be hard, but we can remember just how much we loved them and they loved us, and in time, things will get easier to handle.
Join Our Community
Thanks for sharing and caring about animals and the connection we humans share with them.  Please claim your free book at www.deathofmypet.com and be part of our community of kind, thoughtful people who want respect for all creatures–two and four legged.
Remember, Judy Helm Wright is a Pet Grief Coach and can assist you on the journey of grief.  You do not have to mourn alone.  Contact us today. You will always be glad you did.